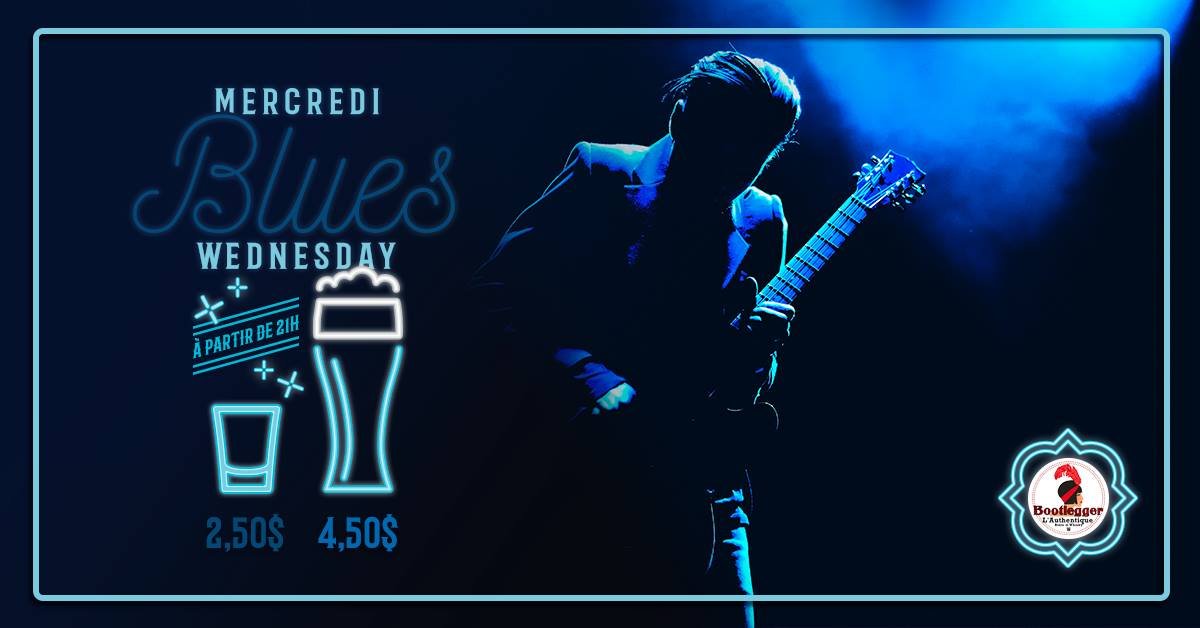 Wednesday Blues At Bootlegger
Since 2018, the Bootlegger has decided to be an integral part of the Blues community of Montreal by organizing a musical evening every Wednesday. It is with great pleasure that our cocktail bar, home to blues musical groups from here and elsewhere.
Les blues Wednesdays offers intimate concerts with the greatest talents of the local blues! Stay with us until the late evening jam to see these talents improvise!